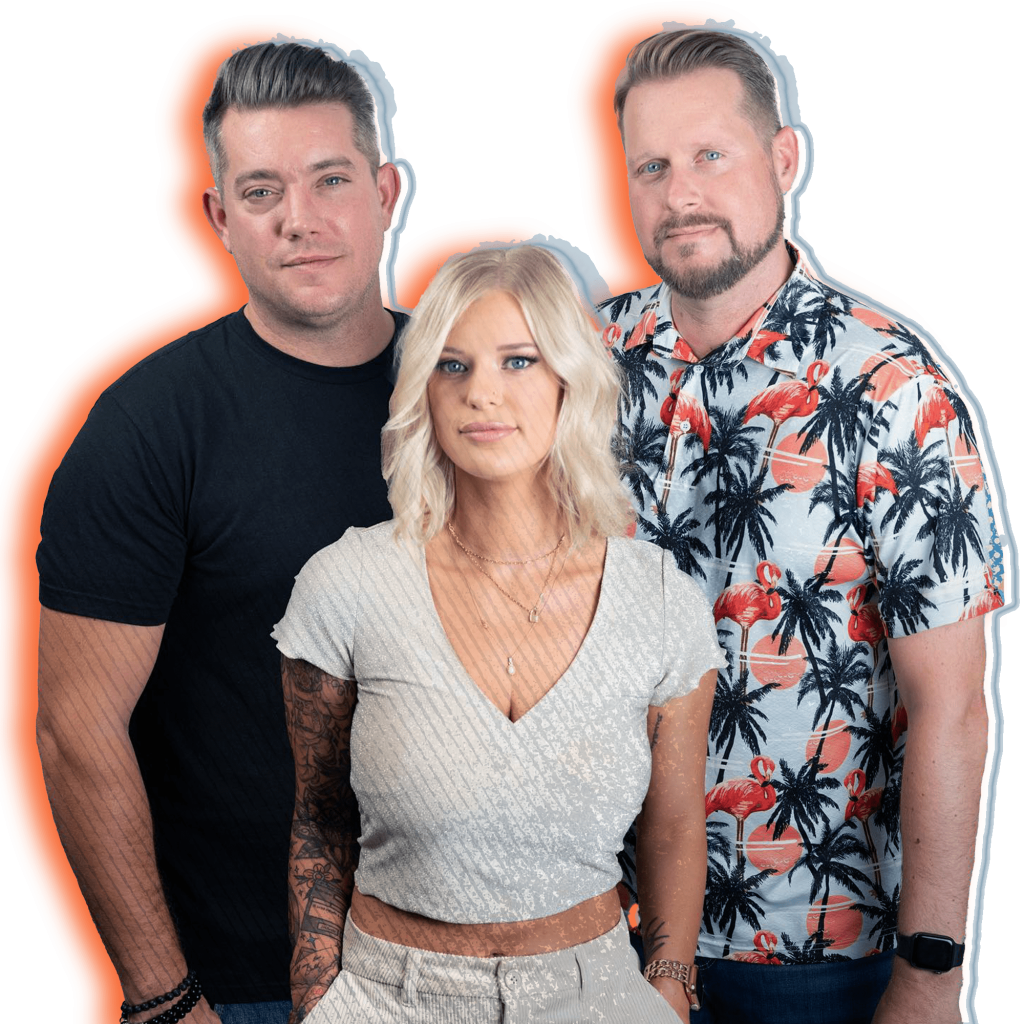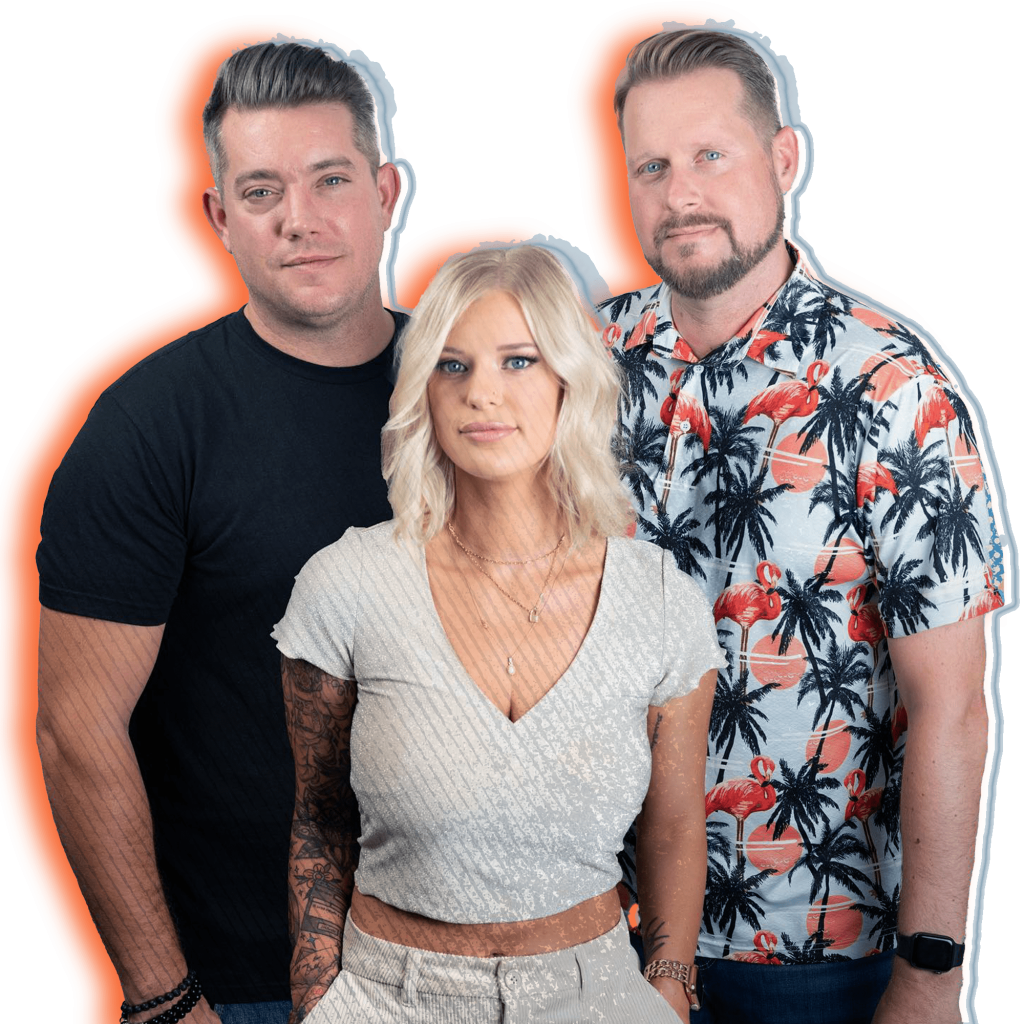 The Dave & Mahoney Show
Dave is the voice of reason on the show. He's married with three kids and is doing his best to stay as young as possible. Dave likes to think that he has it all together, but like most of us, he doesn't. When he's not on the air, you can find Dave hosting and producing content for AXS TV, VSiN, The World Poker Tour, and Tuff-N-Uff MMA on beIN Sports Network.
Mahoney is the show's wild card and over-reactor. He always speaks his mind about any subject no matter how much or how LITTLE he knows about it. His opinions are regularly as big and outlandish as his personality. Unlike Dave, Mahoney is doing his absolute best to be as old and comfortable as possible. He and his wife are Disney Cruise fanatics and his ultimate dream is moving into a retirement community before the age of 55.
Audrey is the voice of compassion on the show. She brings an optimistic and positive perspective that balances out every conversation. A newlywed, Audrey loves spending quality time with her husband and Blu, her adorable Yorkie.